Buxton man's memory calendars helping people across the country who are living with dementia
Unique memory calendars created by a Buxton man who cared for his wife while she lived with dementia are now being sold all over the country.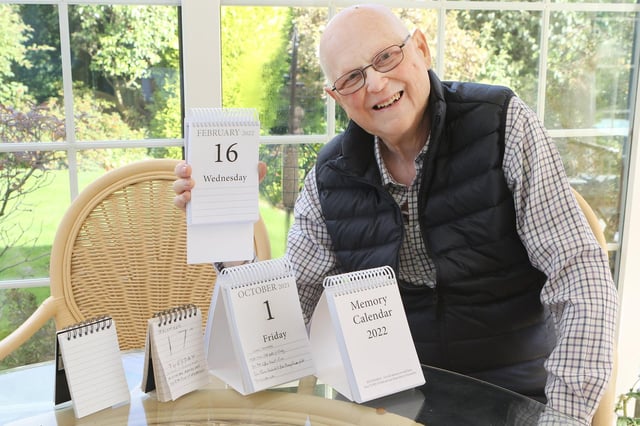 Keith Horncastle created the memory calendar to assist his wife Val, who had dementia, but the idea has proved so popular it has been shared with Alzheimer's care workers up and down the country.
Now six years after Val's death the prototype that Keith created when she was still alive is still helping people.
Keith, from Alder Grove said: "Val needed something where she could see just the one day and know what was happening and why the day was important and if there were any doctors appointments or phone calls she had to make.